Adoption the basis of spatial analysis and geographic information systems (GIS) techniques to development oil industry projects
Abstract
It is recognized today that human lives the information age, which is
characterized by the multiplicity of its data and the complexity of its aspects and
the most important thing is characterized by "information" that will determine the
progress of the people, the more able countries to devise ways to protect the
information and how to make the best use of them whenever it is an indication of
its progress and its ability to face obstacles to development and the information
sources are diverse and interrelated up to the level of complexity that they can be
analyzed and dealt with the existence of developed computer systems, that stored
and processed the information .And because maps are also considered sources of
information which use in management and project planning, and being an
important means of connecting ideas and planning them so it necessitated the need
for the emergence of advanced systems have the ability to draw and design
schemes and production of digital maps. With possibility of linking information
(metadata) with the real location on the Earth's surface, called the (spatial data).
The emergence of these systems are scientific leap on the in geographic science
especially spatial data that has accumulated over the centuries and resulted in a
huge amount of data and information. These systems added a lot in the field of
building spatial database which can updating and help in treating maps accurately
and effectively combines the advantages of the two systems (information systems
and systems of digital maps), which was named "GIS" systems which electronic
NO.10
digital competent to enter, store and retrieve, analyze data . And connect them
with large areas of maps that can not be saved on security on the paper. The data is
saved with maps in a coherent manner so as to facilitate the user to display the data
with maps and several methods as well as a calculation processing to extract the
results and reports in a few time and effort and use them in decision-making which
helps to speed the study and analysis the information and support decision-makers
in a number of important decisions concerning projects which requires accuracy
and speed.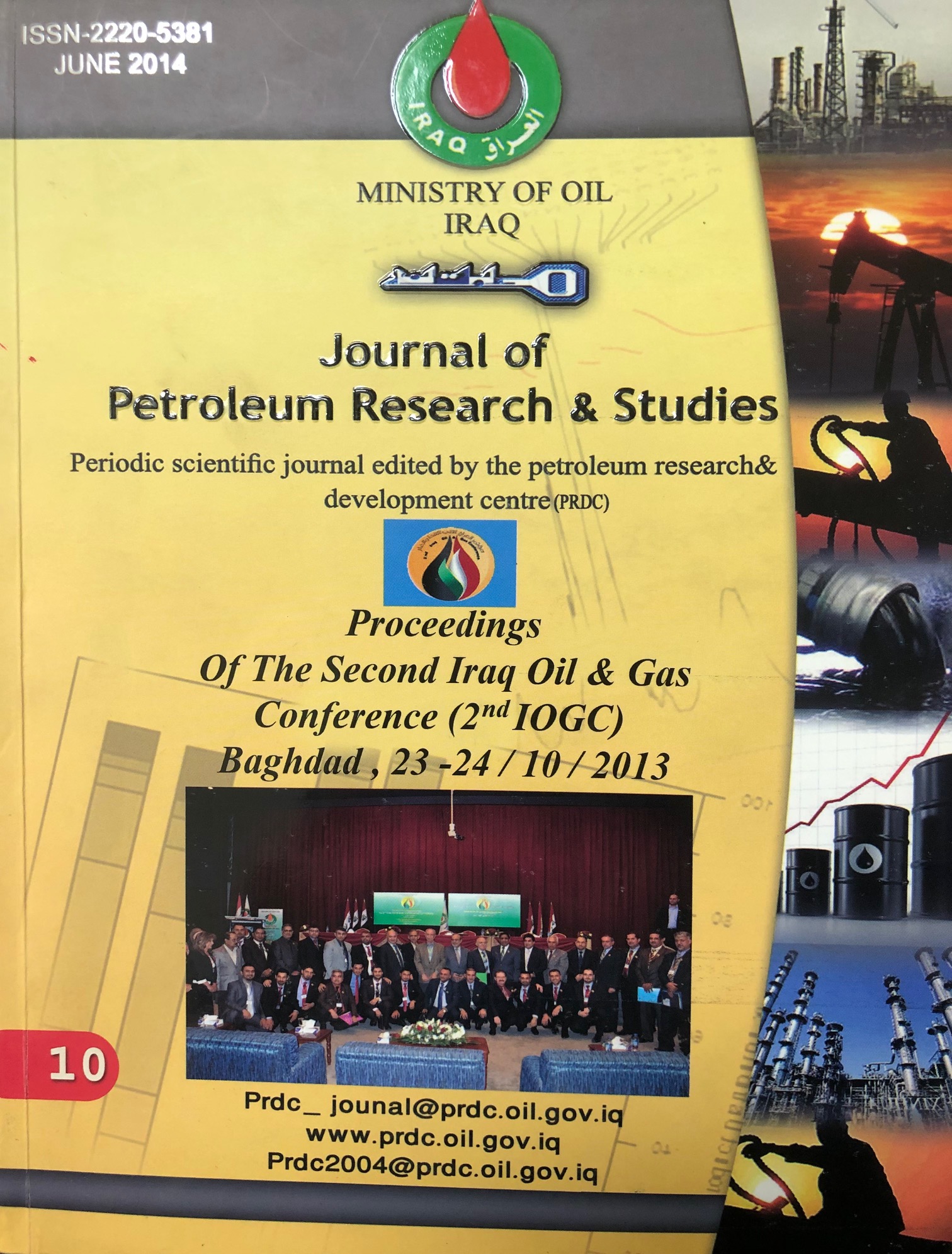 Downloads
How to Cite
(1)
Naji, F. F. O. . . Adoption the Basis of Spatial Analysis and Geographic Information Systems (GIS) Techniques to Development Oil Industry Projects. Journal of Petroleum Research and Studies 2014, 5, 92-109.
License
Copyright (c) 2020 Journal of Petroleum Research and Studies
This work is licensed under a Creative Commons Attribution 4.0 International License.