Synthesis of Local Demulsifiers and Evaluation in Iraqi Oil Fields
Abstract
De-emulsifiers are one of the important industrial additives used commonly in petroleum industry in order to separate the salt water from crude oil in wet crude oil fields of south oil company (S.O.C) in Iraqi fields.
In the present study, it has been prepared local demulsifies by synthesis Gemini surfactants bis (Quaternary ammonium salt). The local de-emulsifier was assessed in the laboratories of South Oil Company (S.O.C) Comparison with the results of commercial de-emulsifier (A), where the local material efficiency was higher than the important commercial (A) adopted in the S.O.C by bottle Test and later was produced (6) barrels of material prepared and evaluated in AL-SHAMIA Degassing station in Iraqi South Rumaila .
  Where, evaluated the local de-emulsifier in the fields and show the positive results, this describes the evaluation of field emulsifying the local material in this study with lost cost of preparation of a one barrel about 500$ in the time that the cost of one barrel of commercial de-emulsifier is 1000$.
   The assessment was in the conditions of commercial de-emulsifier, depending on the natural of Dehydrator and Desolater in addition of the effective Dose is 25ppm and by 100% separation efficiency in same fresh oil source.
   The efficiency of local de-emulsifier studied Varity of parameters like: Temperature and the time required to separation function of the Dose.
   The field evaluation conditions of local de-emulsifier were under control outside of the oils (fresh) of D2 (Desolater) of isolation units to examine all of the water and salt content of crude oil.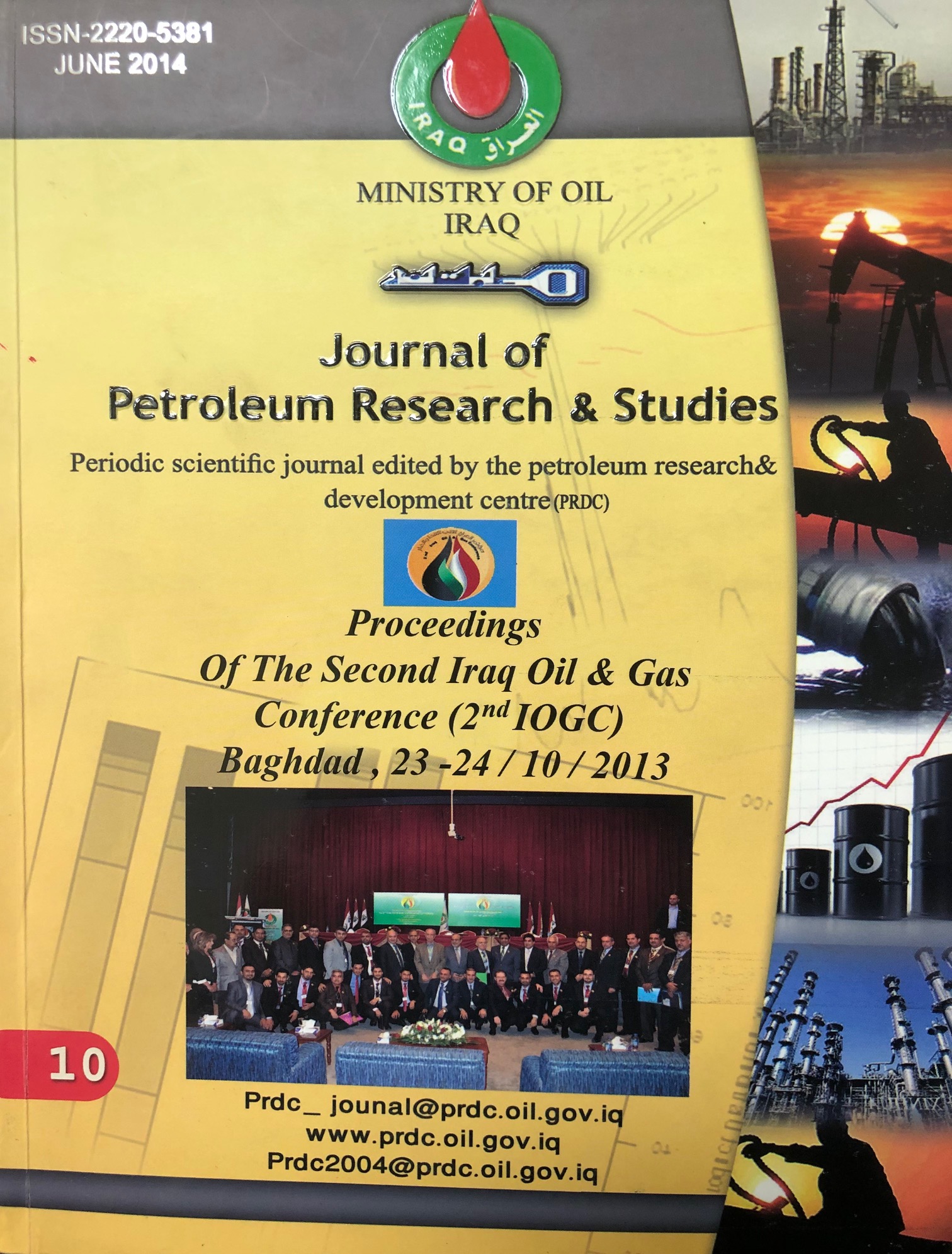 Downloads
How to Cite
(1)
Kuraimid, Z. K. .; Sharef, A. A. .; Ibraheem, B. K. .; Jebur , H. Q. .; Hussin, S. . Synthesis of Local Demulsifiers and Evaluation in Iraqi Oil Fields. Journal of Petroleum Research and Studies 2014, 5, 294-303.
License
Copyright (c) 2020 Journal of Petroleum Research and Studies
This work is licensed under a Creative Commons Attribution 4.0 International License.