Microfacies analysis and petrographic study of the Mishrif Formation, in selected wells from southeastern of Iraq
Keywords:
Facies analysis, Mishrif Formation, southeastern of Iraq
Abstract
Mishrif carbonates formation, is a major reservoir in southeast of Iraq and is one of the principle carbonate reservoir in central and southern Iraq, which is of Late Cenomanian to Early Turronian. A petrographic and depositional Environment study has been carried out by examining available thin sections in the Ministry of Oil for wells (No-1, No-2 (Noor field), Am-1(Amara field) and Hf-1 (Halfaya field)).
     The main skeletal grains of the Mishrif formation include coral, Rudist, large and small benthonic Foraminifera & planktonic Foraminifera (Planktonic Foraminifera are common in the lower part of the Mishrif Formation), ostracods, echinoderms, and molluscs. The Rudist were found in small to large fragments; and as a complete fossil covering the whole thin section. The Non-skeletal grains included peloids, and micrite.
     The most important diagenetic processes affecting on the Mishrif Formation are dolomitization, dissolution, cementation, micritization, recrystallization and Stylolite.
Mishrif succession comprises six paleoenvironments which are deep marine, shallow open marine, rudist biostrome, shoal, back shoal, and lagoon.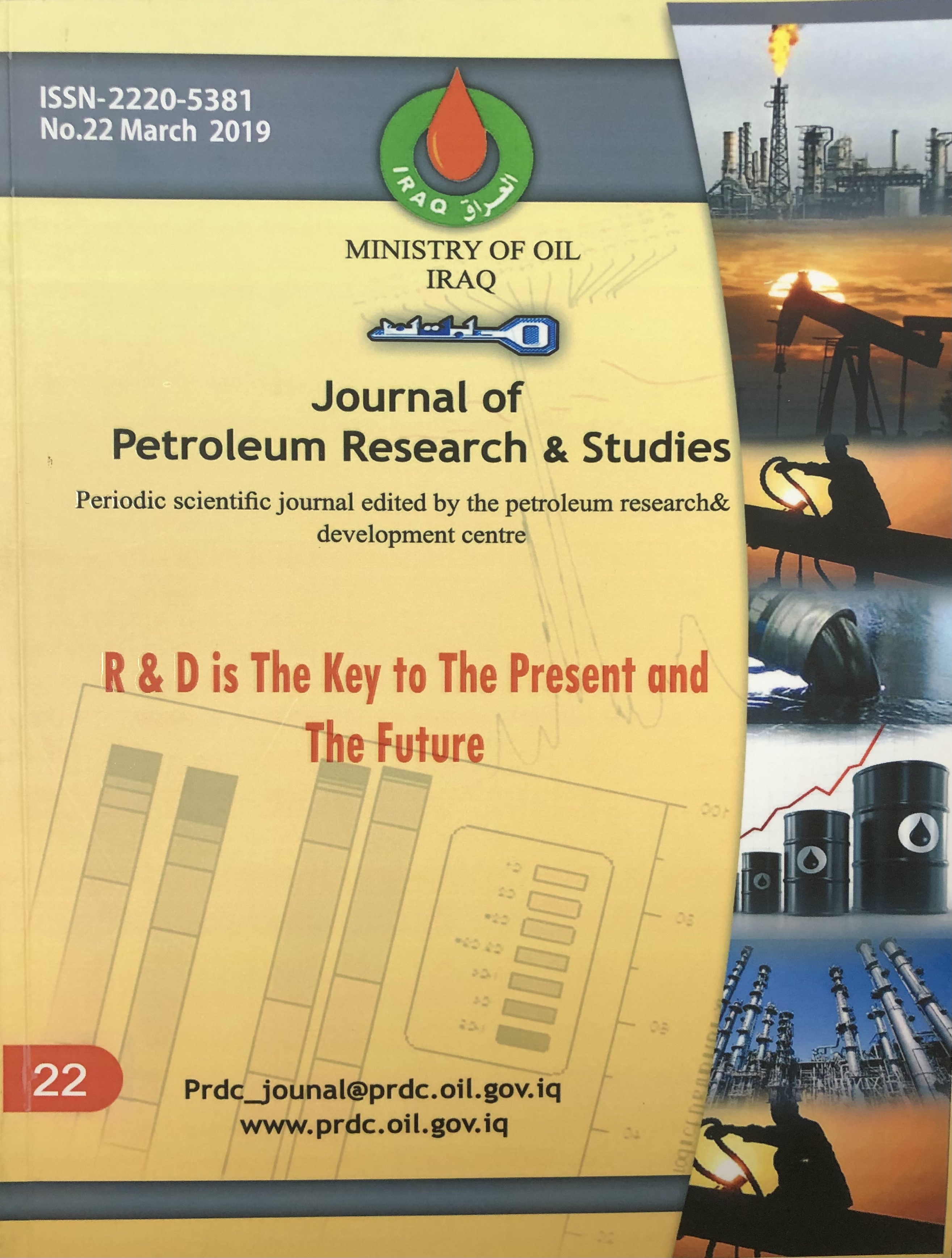 Downloads
How to Cite
(1)
Saleh, D. A. H. . Microfacies Analysis and Petrographic Study of the Mishrif Formation, in Selected Wells from Southeastern of Iraq. Journal of Petroleum Research and Studies 2019, 9, 81-94.
License
Copyright (c) 2020 Journal of Petroleum Research and Studies
This work is licensed under a Creative Commons Attribution 4.0 International License.