Determination of sulfide production by Reducing Bacteria isolated in the injection water of an Iraqi oil field
Keywords:
Reservoir souring, Sulfidogenesis, Sulfate Reducing Bacteria, Energy source.
Abstract
Several oilfields undergo to reservoir souring, typically during water injection for secondary recovery, resulted in increasing concentrations of produced hydrogen sulfide (H2S). The main reason for this is the mechanism of generating hydrogen sulfide are the sulfate reducing bacteria (SRB). These bacteria use sulfate (So4) in the injection water as an electron acceptor and use organic acids which exist in formation water as a source of energy and carbon to generate H2S. In addition to that, the issues of health and safety, the existence of H2S decreases the worth of the produced hydrocarbon. The present study includes isolation and enumeration of sulfate reducing bacteria (SRB) from the injection and produced water of Ahdeb oilfield in Iraq by using Most Probable Number (MPN) technique. The Laboratory experimental work for production of sulfide with mix cultures of these bacteria was performed also with sodium lactate as an energy source. The experiments were carried out to determine the concentration of sulfide versus consumption of lactate in vitro. The concentration of sulfide is determined by using spectrophotometer method, whereas; the concentration of sodium lactate is calculated by using high performance liquid chromatography (HPLC) system. The experimental results demonstrates that the most numbers of bacteria in injection water are higher than the number in produced water samples.  Whilst, the production of sulfide by SRB presents that inversely correlated to the concentration of sodium lactate. The growth experiments shows that the SRB concentration is increased in areas where the energy source and sulfate have high concentrations. Also, there is a direct relationship between SRB concentration and sulfide production. Therefore, the water injection from these bacteria must be treated before the injection to the reservoir to provide all the condition of SRB growth.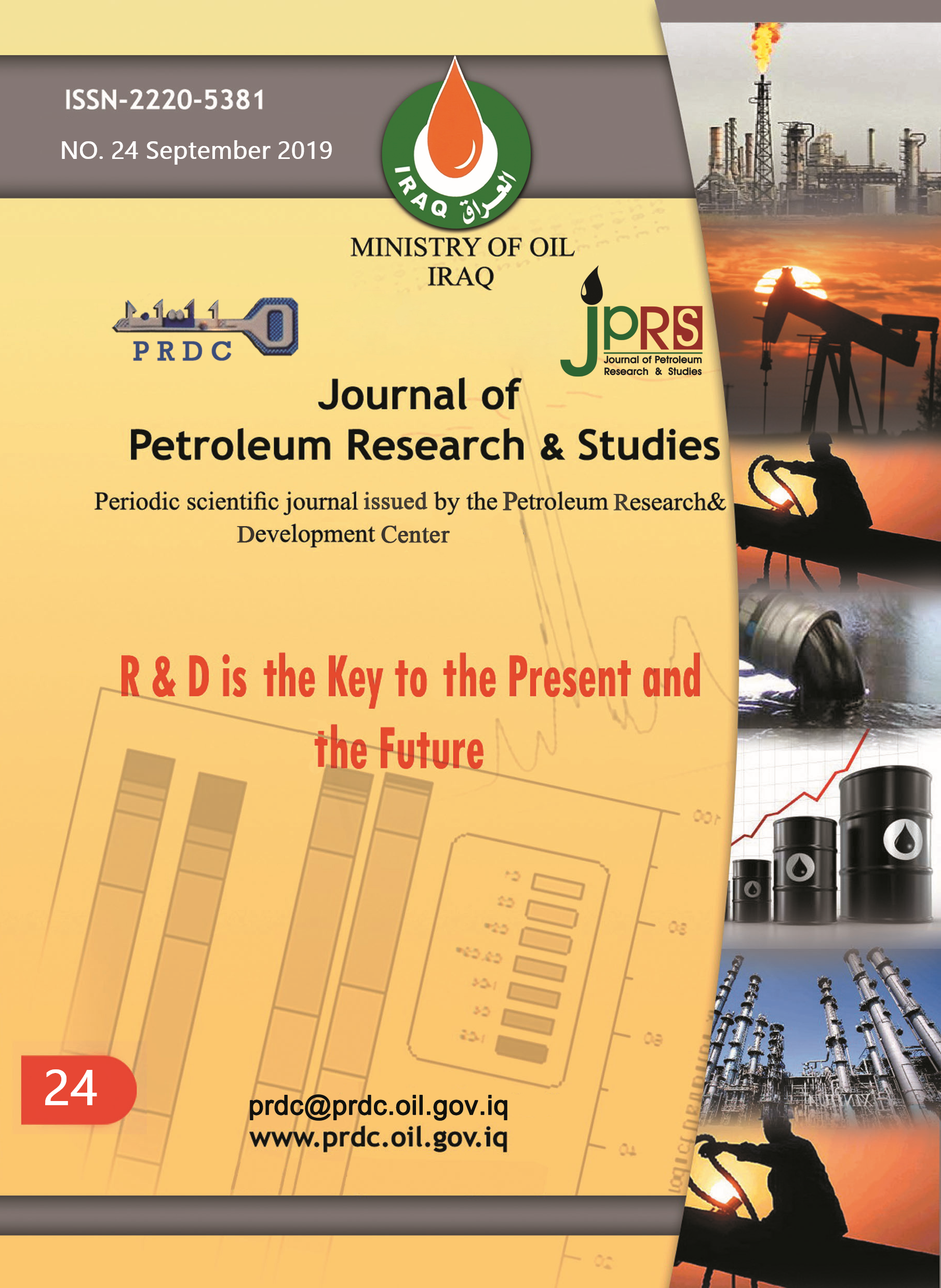 Downloads
How to Cite
(1)
Mahdi, N. H. .; Al-Tamimi, W. H. .; Al-Jawad, M. S. . Determination of Sulfide Production by Reducing Bacteria Isolated in the Injection Water of an Iraqi Oil Field. Journal of Petroleum Research and Studies 2019, 9, 23-35.
License
Copyright (c) 2020 Journal of Petroleum Research and Studies
This work is licensed under a Creative Commons Attribution 4.0 International License.