Integrated Field Development Plans of Akkas Gas Field
Keywords:
Akkas field, Gas field development, Economic analysis
Abstract
Akkas gas field is the biggest natural gas field in Iraq that is located in the western desert area. The field contains around (9 BSCF) of approved gas reserve from the conventional rock source.
This paper presents field development planning process combined with economic analysis comprises, the number of wells that yields in maximum net present value (NPV), the recovery factor and raw gas production rates for the total number of suggested wells that have been estimated, as well as the cumulative gas produced with time.
The development plans were elaborated concerning different types of well geometries and operational constraints. Full comparison analysis for all presented plans regarding NPV, recovery factor, discounted cash flow versus production time, forecasted production rate, as well as forecasted cumulative production with time have been presented.
Sensitivity analysis has been made to determine well and reservoir controlling parameters that leads for best operating field development plans.
The study shows the effectiveness of horizontal well type compared with vertical wells; as well as, the effect of reservoir permeability on field development plans, the results show that the field could be operated at target plateau rates of (250, 500 and 750 MMSCF/D). It also shows the superior effect of stimulation processes in increasing the NPV and field recovery factor using less number of wells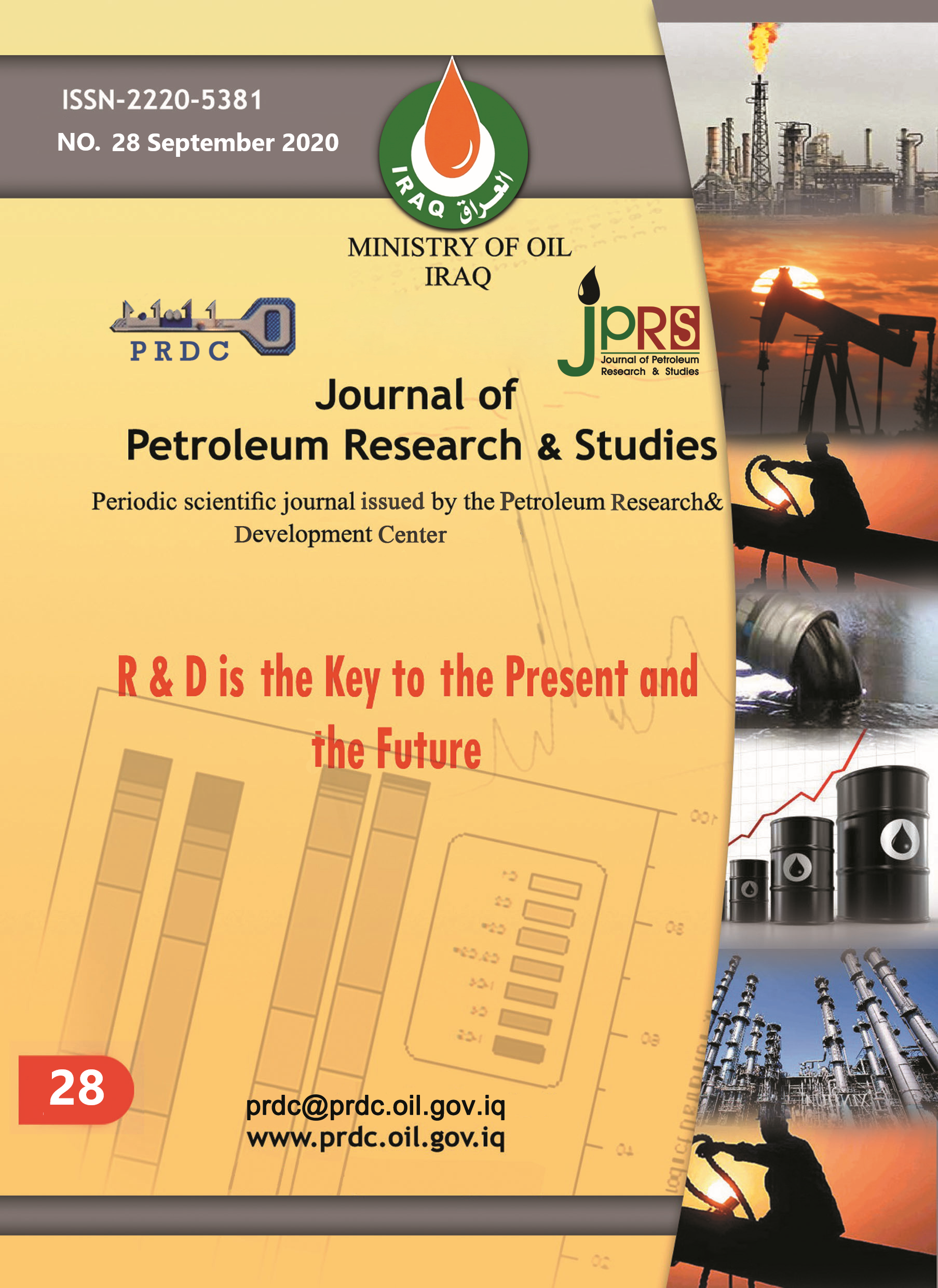 Downloads
How to Cite
(1)
Al-Sudani, D. J. A. .; Sajet, E. A. N. .; Ahmed, E. J. .; Enad, E. M. .; Al-Shibly , D. A.-H. H. .; Salman, E. F. . Integrated Field Development Plans of Akkas Gas Field. Journal of Petroleum Research and Studies 2020, 10, 102-122.
License
Copyright (c) 2020 Journal of Petroleum Research and Studies
This work is licensed under a Creative Commons Attribution 4.0 International License.