Petroleum Hydrocarbon Quarterly Boiling Range Distribution of Iraqi Crude Oil by Simulated Distillation Method
Abstract
This study includes analysis of different crude oil stock for various field Iraqi oil by gas chromatography instrument, using simulated distillation technique for determining the  initial and final  boiling point distribution and specified compound distillation information (normal paraffins) (Recovery W/W) for (nC5 – nC44), ASTM-D5307 becomes the analytical method. This method need tow samples; the first one spiked with internal standard and the second without internal standard. This analysis for quantitative and qualitative oil characterization which is often useful for evaluating the range of hydrocarbons in crude oil using Simulated Distillation. The study was performed using:
Quarterly analysis of SIMDIS GC Distillation for three field (East Baghdad, Badra, Amara)
Comparison of analyzes of SIMDIS GC Distillation with Different API (light, intermediate, heavy) with Initial boiling point (IBP).
Finding experimental relationship between API and Initial boiling point (IBP):
The result of this study shows that the boiling point increase as the number of carbon is increase, the values of n-Pentane (nC5) to n- Tetratetracontane (nC44) (w/w) changes from winter and summer (difference in temperatures), Positive correlation between C6 and C5 with API, where their percentages increase with increasing API for crude oil and C6 and C5 are lower in summer than in winter due to the evaporation of light components of the samples in summer. Initial boiling point increase as the API is decrease that mean in crude oil have heavy component increases and light component decrease (inverse relationship).
References
John W. Wigger, Bruce E. Torkelson, " Petroleum Hydrocarbon Fingerprinting - NumericalInterpretation Developments", P.E. Environmental Liability Management, Torkelson Geochemistry. Inc., Tulsa, Oklahoma.
Hunt, J.M., "Petroleum Geochemistry and Geology", Freeman and company, New York, USA p. 231 – 238, 1996.
www.scholarsresearchlibrary.com,http://scholarsresearchlibrary.com/archive.html Scholars Research Library Archives of Applied Science Research, 2012, 4 (1):246-253.
Leag Oil .com Information, Paper No.2, December 2003.
Dan C. Villalanti, Joseph C. Raia, and Jim B. Maynard, " High-temperature Simulated Distillation Applications in Petroleum Characterization", Encyclopedia of Analytical Chemistry, R.A. Meyers (Ed.), pp. 6726–6741, John Wiley & Sons Ltd, Chichester, 2000.
Mark W. Frye and William E. Harriso, "Petroleum Hydrocarbon Fingerprinting Quantitative Interpretation: Development and Case Study for Use in Environmental Forensic Investigations", Environmental Geosciences, 1999.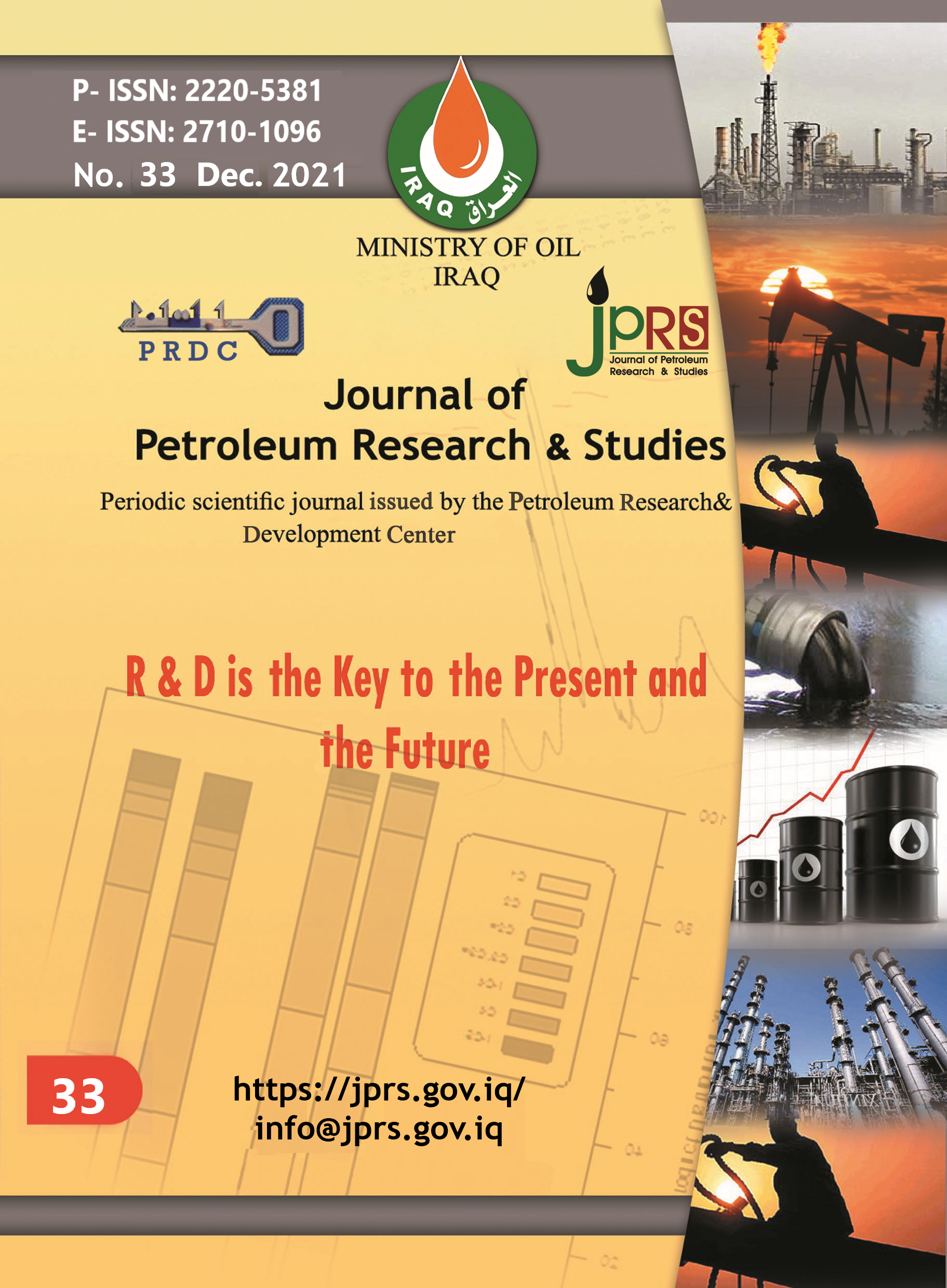 Downloads
How to Cite
(1)
Alhead, A. K. .; Khaleel, S. F. . Petroleum Hydrocarbon Quarterly Boiling Range Distribution of Iraqi Crude Oil by Simulated Distillation Method. Journal of Petroleum Research and Studies 2021, 11, 1-16.
License
This work is licensed under a Creative Commons Attribution 4.0 International License.