Save Energy in Choosing Oil Pumping Systems
Abstract
Some non-specialists raised problems about the turbine pumping system in the Al-Faw oil depot, and it reached the Office of Internal Oversight and some deputies in Parliament, so I decided through the research to clarify the basis on which to rely on appropriate pumping systems to achieve the required operational conditions with the least energy expended And this reflected the choice of pumping systems that were chosen to work in Al -Faw oil depot. Through the research, it was found that the best way to choose oil pump systes and to save the energy used for pumping is to use the variable speed of the pump with the use of the parallel pumping system for multi pumps, which was used in the Faw oil depot.
References
Yin Luo, Shouqi Yuan, Hui Sun and Yihang Gue, "Advanced in Mechanical Engineering"; 2015 vol. 7(7)1-12.
Guy Fipps, "Calculating-horsepower-requirements-and-sizing-irrigation-supply-pipelines", Texas Agricultural Extension Service; January 1 1995.
United States Department of Agriculture, NATURAL RESOURCES CONSERVATION SERVICE, Engineering Technical Note No. MT-14 January 2010.
Jeff Foray, P.E., Energy Efficiency Considerations in Pumps and Pump Stations, WSU Extension Energy Program, 14 March 2014.
EDUR-Pump en fabrik Eduard Redlien GmbH & Co.KG since 1927, Edisonstraße [email protected]
Allan R. Budris, P.E. "Optimizing Pumping Systems: A Guide for Improved Energy Efficiency, Reliability & Profitability", Pump Systems Matter and Hydraulic Institute, 2008.
PEG company, "Operation and control philosophy of additional turbopump of faw depot"; 2014.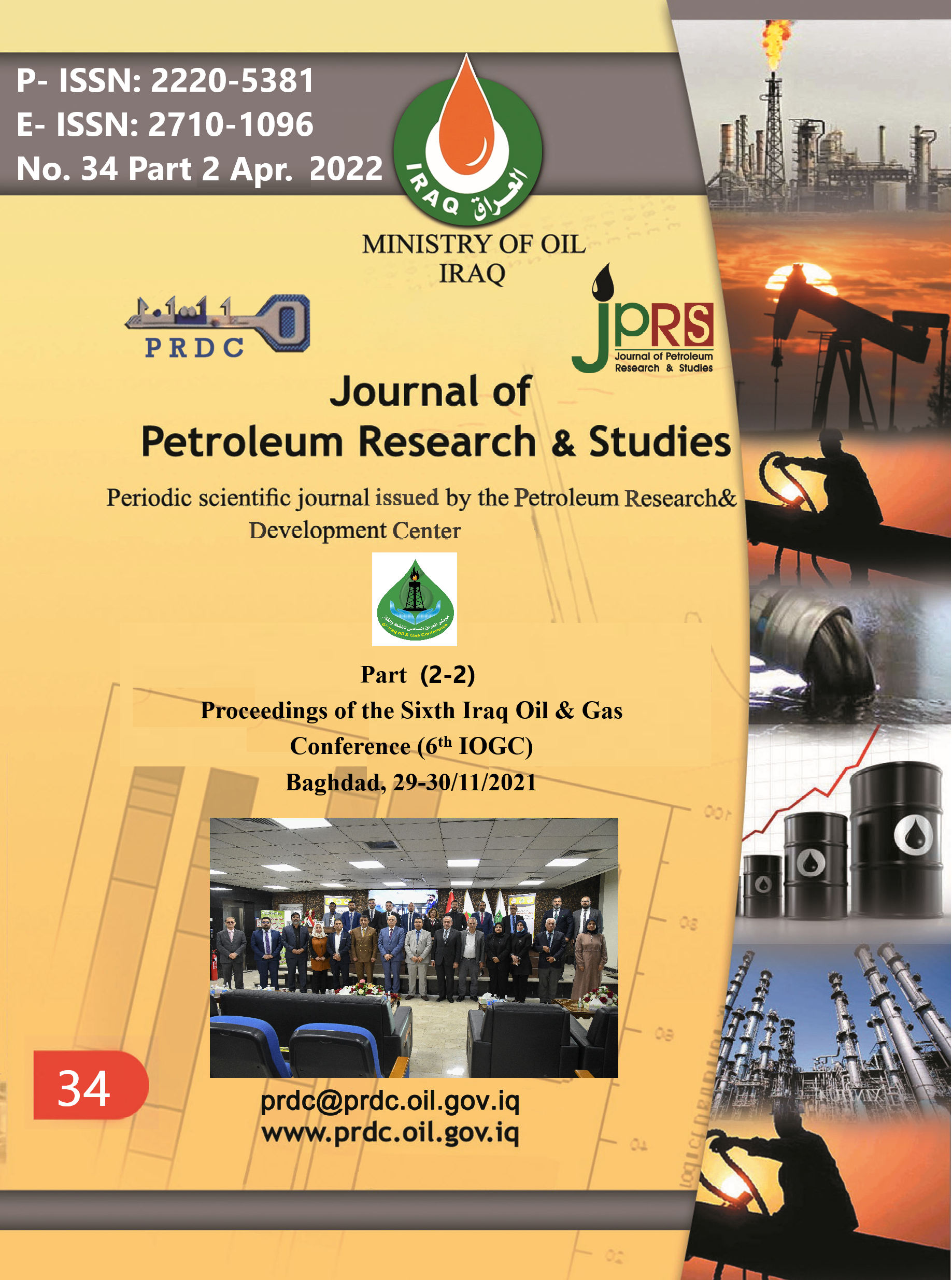 Downloads
How to Cite
(1)
Majeed, A. Y. Save Energy in Choosing Oil Pumping Systems. Journal of Petroleum Research and Studies 2022, 12, 316-330.
License
This work is licensed under a Creative Commons Attribution 4.0 International License.