Karst feature in Mishrif Reservoir and effect on drilling and production in Zubair oil field, Southern Iraq
Keywords:
Karst, Mishrif reservoir, mud losses, water cut.
Abstract
Karst features in the upper part of Mishrif carbonate reservoir can commonly create substantial vugs, pores and fissures and, thus, increasing the porosity and enhancing reservoir connectivity and permeability, this features were formed normally as a result of the carbonate rocks dissolution under the action of meteoric waters during very long periods of emersion spanning from Late Cenomanian to Turonian (about 4.5 Million years). This study deals with the presence of the karst features in Zubair oil field, southern Iraq, where Karst features were observed in the center and northern parts of the field close to the top of Mishrif Formation in most of the cored wells. Characterization of that feature can be achieved from static data at wellbore scale from core, and logs (conventional and non-conventional), and dynamic data such as mud losses, well tests combined with production logs (PLT) in addition to Seismic data. Beside the positive and economic effect of Karst, there is negative effect which includes causing mud losses during drilling in Mishrif Formation because of low reservoir pore pressure, Therefore, acid soluble cement plugs were used to heal that losses to continue drilling.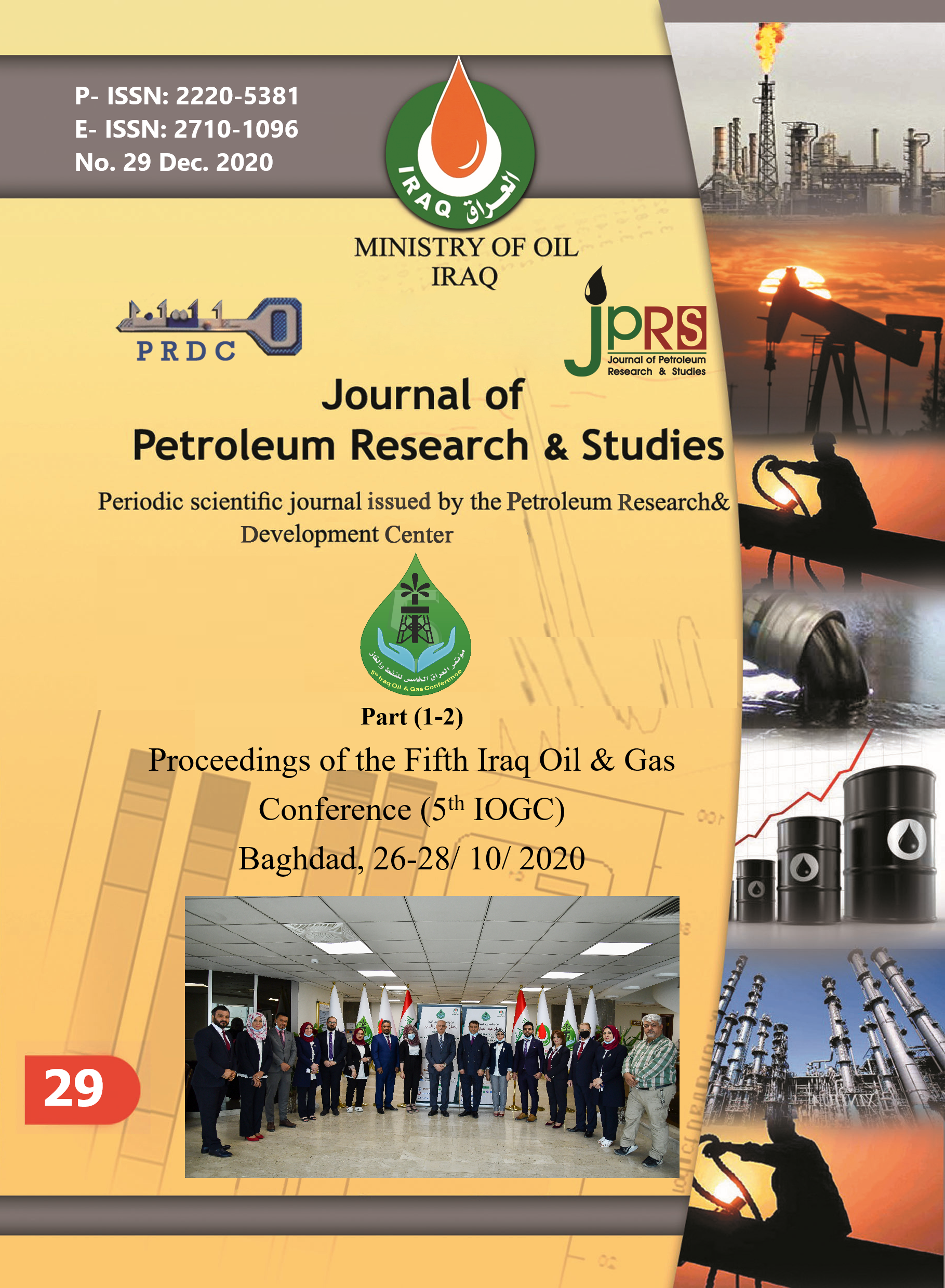 Downloads
How to Cite
(1)
Almalikee, H. S. .; Almayyahi, H. K. .; Al-Jafar, M. K. . Karst Feature in Mishrif Reservoir and Effect on Drilling and Production in Zubair Oil Field, Southern Iraq. Journal of Petroleum Research and Studies 2020, 10, 19-32.
License
Copyright (c) 2020 Journal of Petroleum Research and Studies
This work is licensed under a Creative Commons Attribution 4.0 International License.