Biodiesel Production using Synthesized HY Zeolite Catalyst
Keywords:
Biodiesel, Esterification, Transesterification, Oleic Acid, HY zeolite.
Abstract
Biodiesel was produced using oleic acid esterification and transesterification of the sunflower oil methods. Many different factors affecting production procedures were studied such as reaction temperature, the molar ratio of ethanol to oil, reaction time and concentration of HY catalyst.
Different techniques such as TGA, FTIR and Mass spectroscopy were used to syntheses biodiesel. Results showed that 78% of oleic acid maximum conversion was obtained at a temperature of 70oC with molar ratio 12:1 ethanol: oil with 5 wt.% catalysts at 90 min reaction time, while for sunflower oil conversion of 98% at 200oC with 5 weight ratio of ethanol: oil at a time of 3 h was successfully obtained.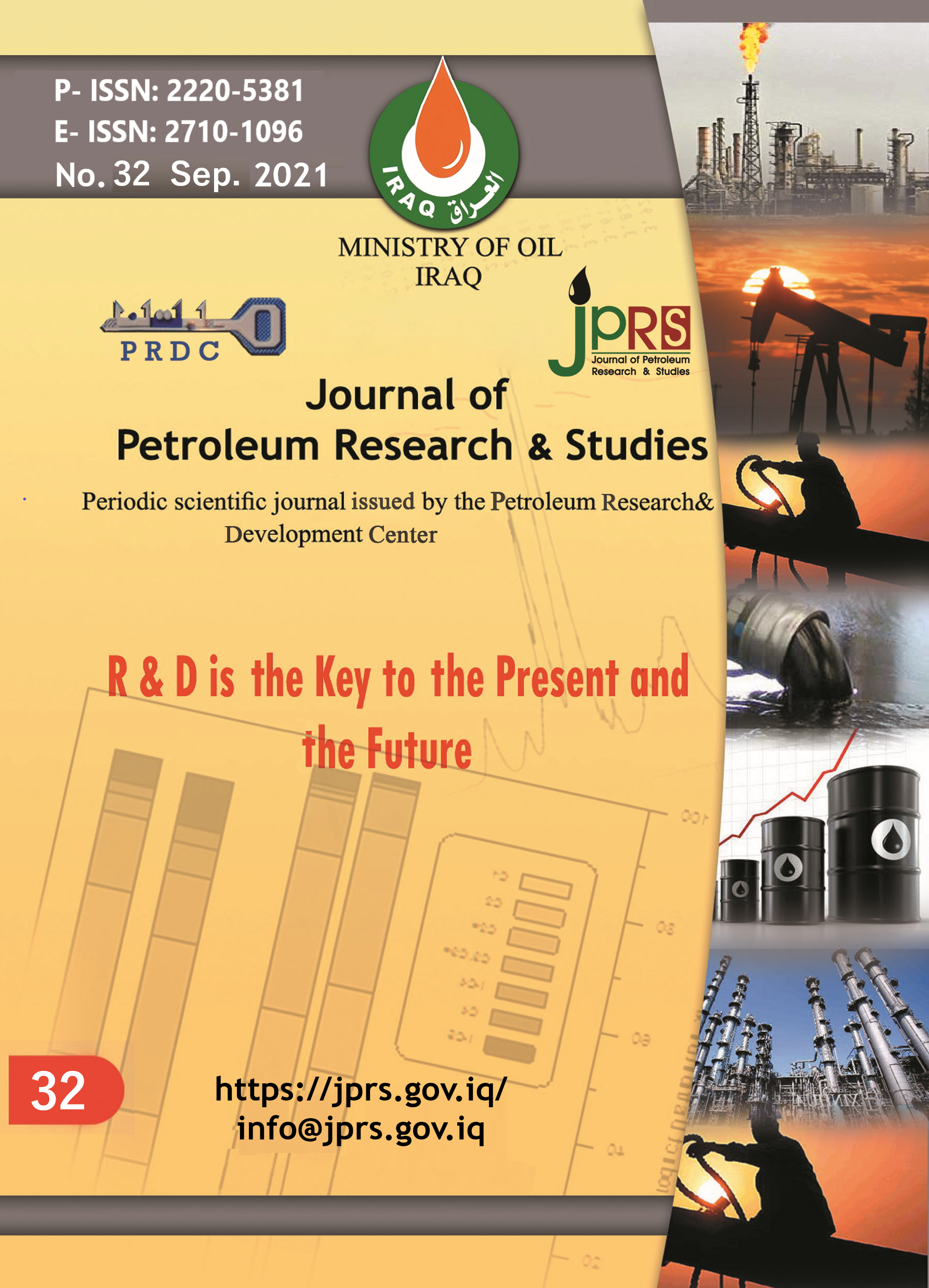 Downloads
How to Cite
(1)
Al-Tabbakh, D. B. A. .; Hussein, S. J. .; Hadi, Z. A. Biodiesel Production Using Synthesized HY Zeolite Catalyst. Journal of Petroleum Research and Studies 2021, 11, 1-18.
License
This work is licensed under a Creative Commons Attribution 4.0 International License.